Home
Making useful items for the home is, to us, the heart of blacksmithing. To have something hand-crafted with care to last a lifetime is rare in this day and age. Most pieces are custom, but there are a few we make more of because we know many people would love them.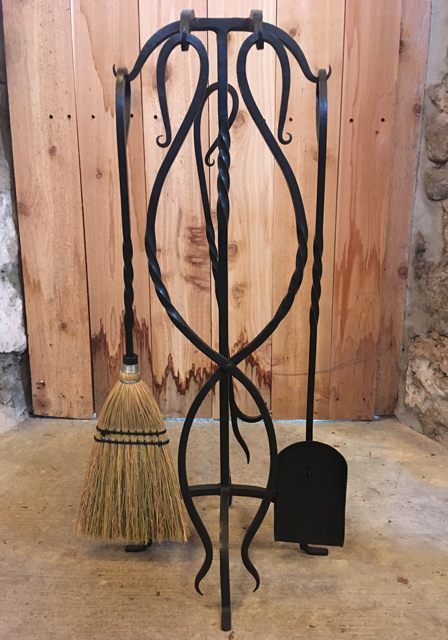 Deluxe Fireplace Set
Home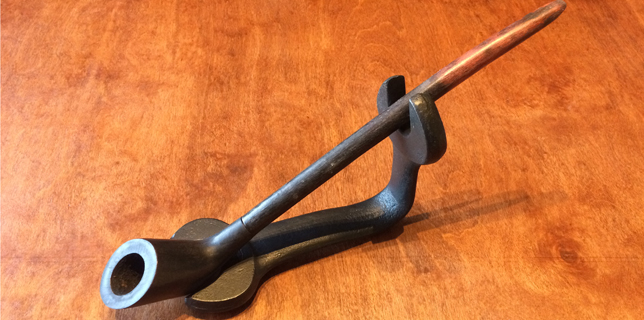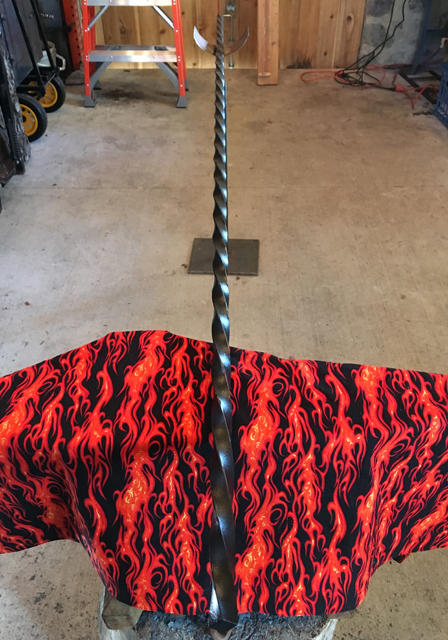 3/4" x 7' Curtain Rod
Home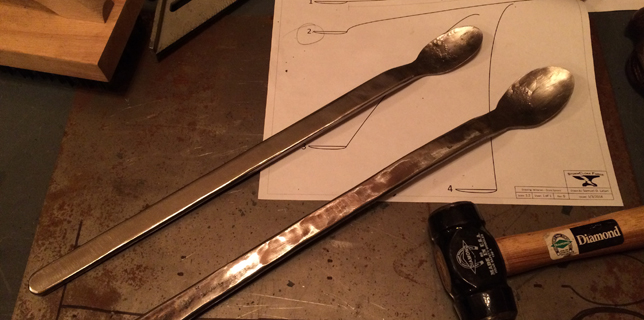 Crucible Dross Spoons
Home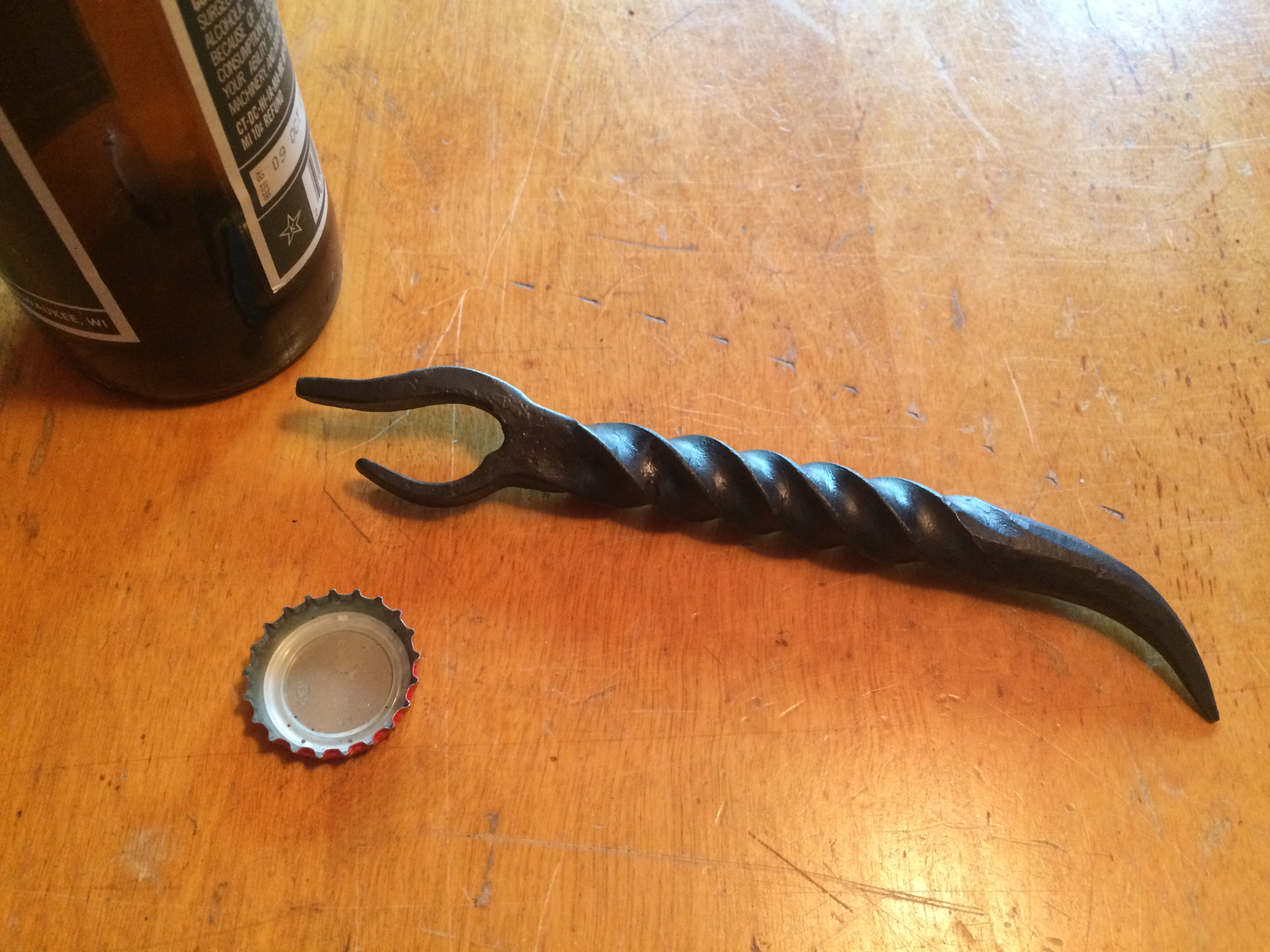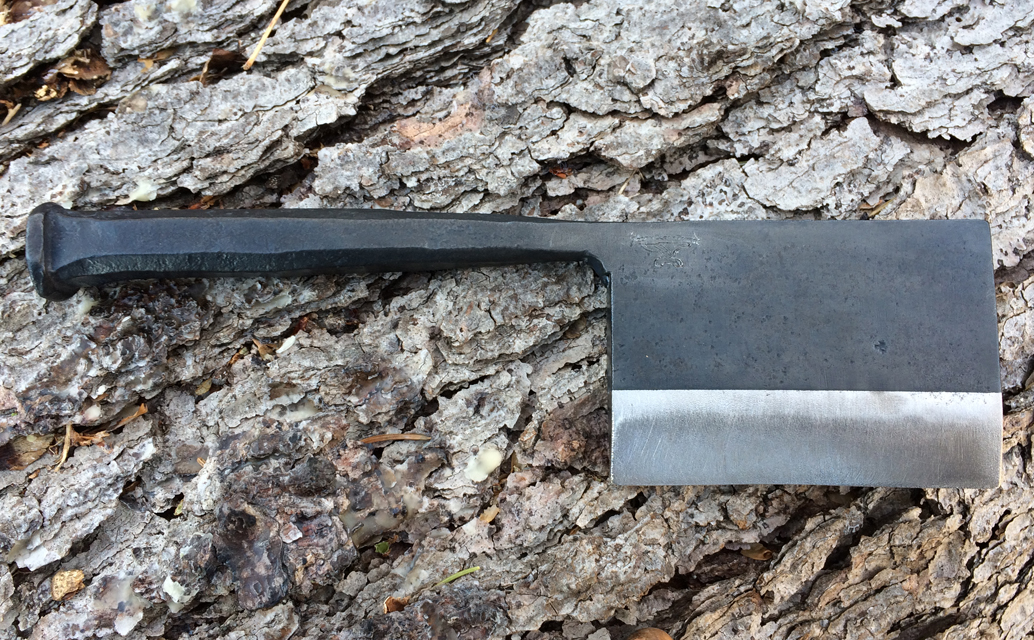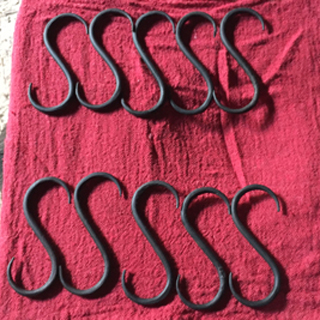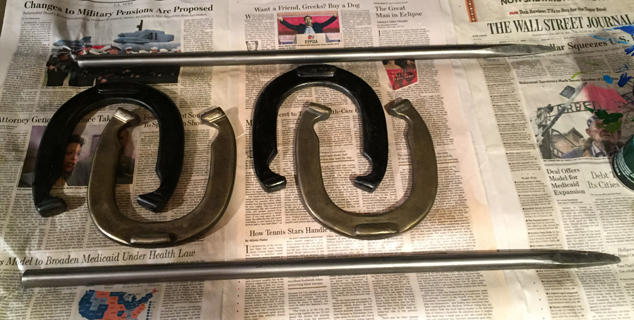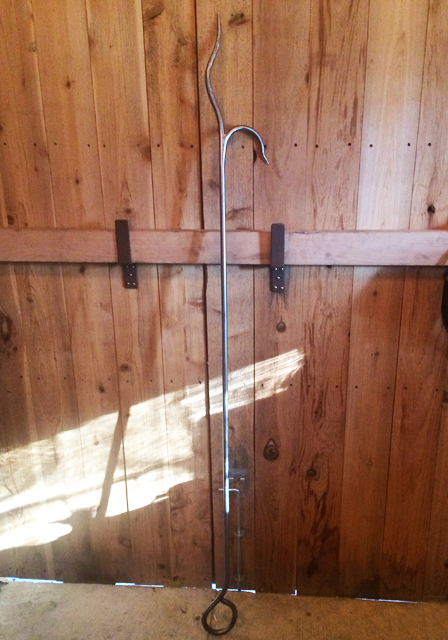 Bonfire Poker - "The Fire Harpoon"
Home
Custom Vertical Wood Rack
Home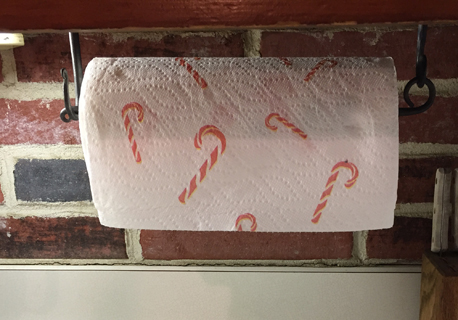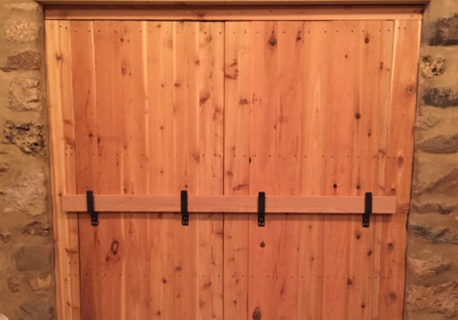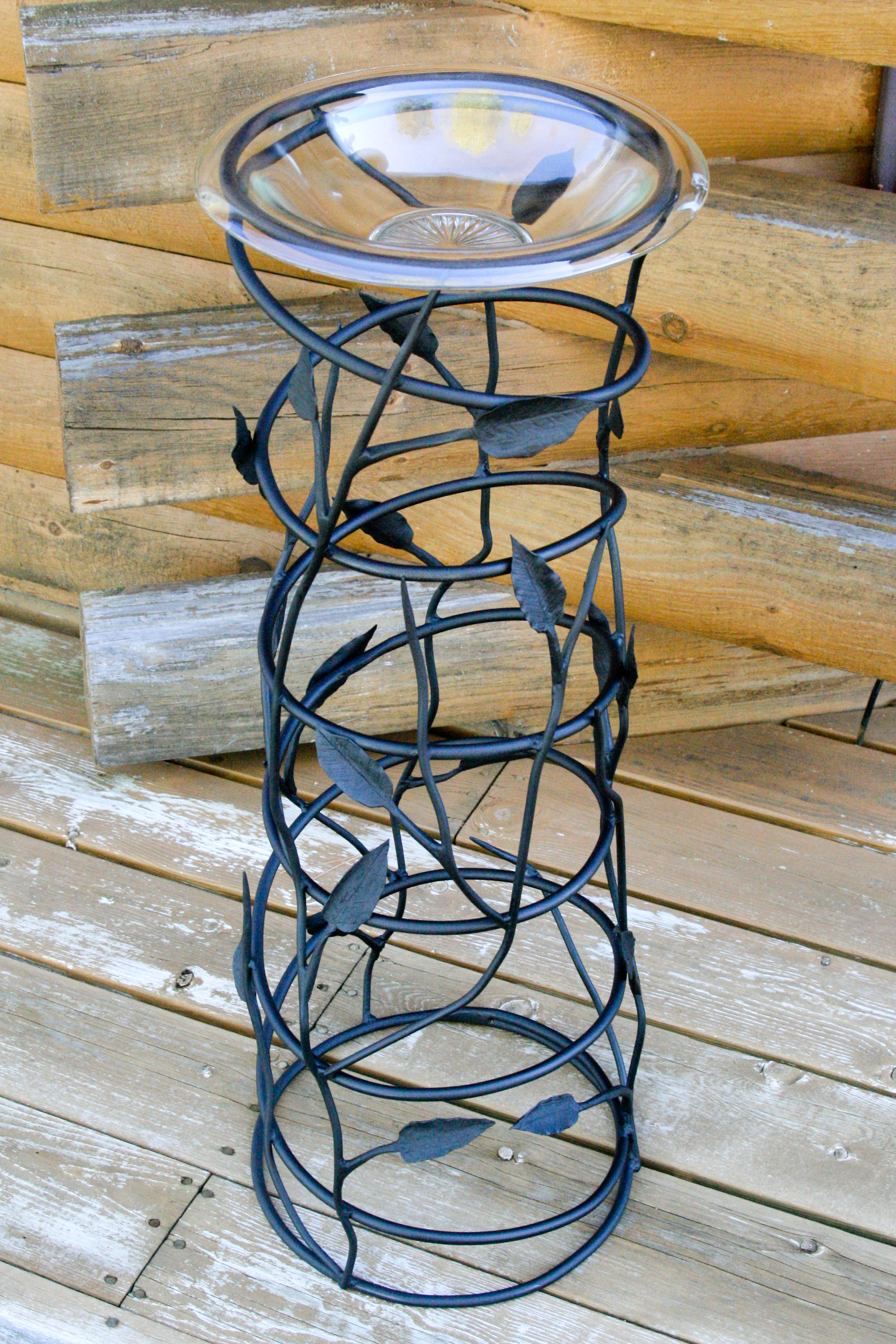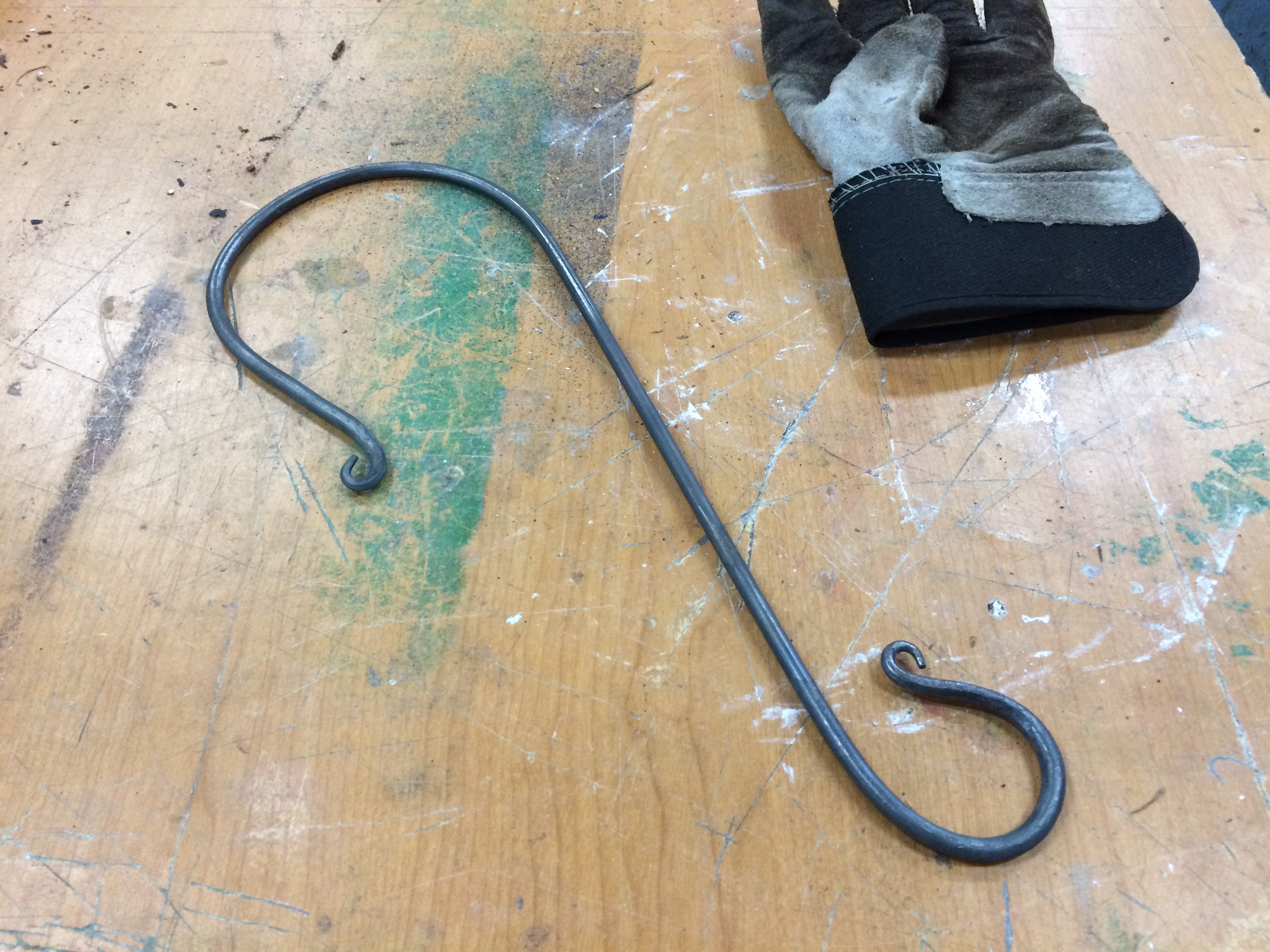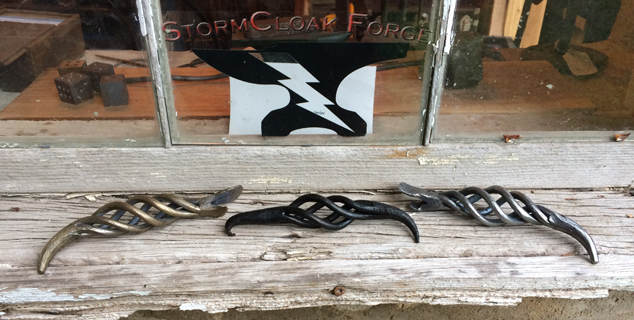 Basket Handle Bottle Openers
Home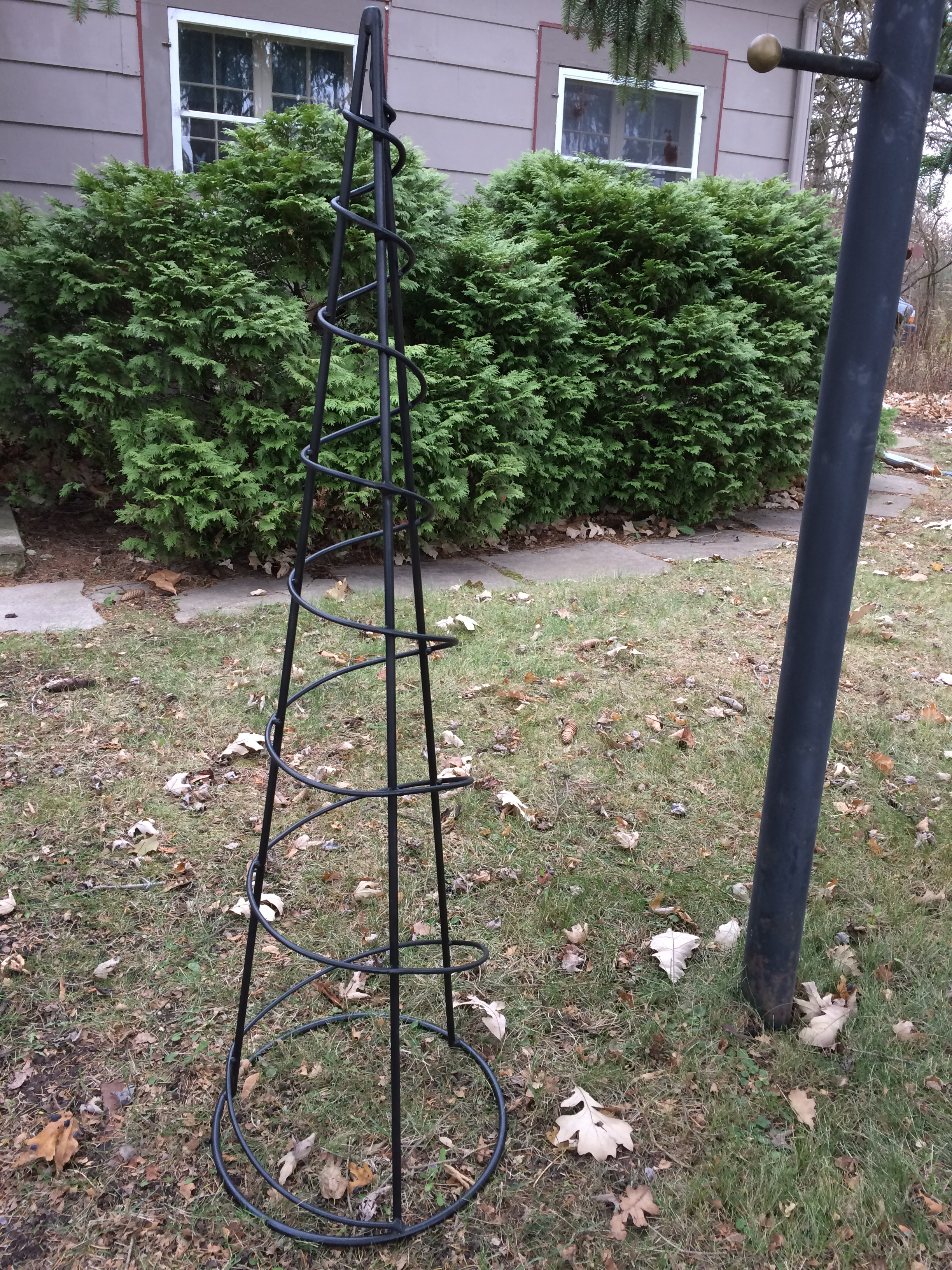 Outdoor Christmas Tree
Home
Art
Of course, even though we make useful objects for the home, that doesn't mean they need to be strictly utilitarian! Sometimes, they might just be for looks.
Fashion
We don't just make items for the home, either. Traditional fashion accessories were made from many metals including, of course, iron! Whether for your favorite shawl or the historical reenactment, we love traditional accessories!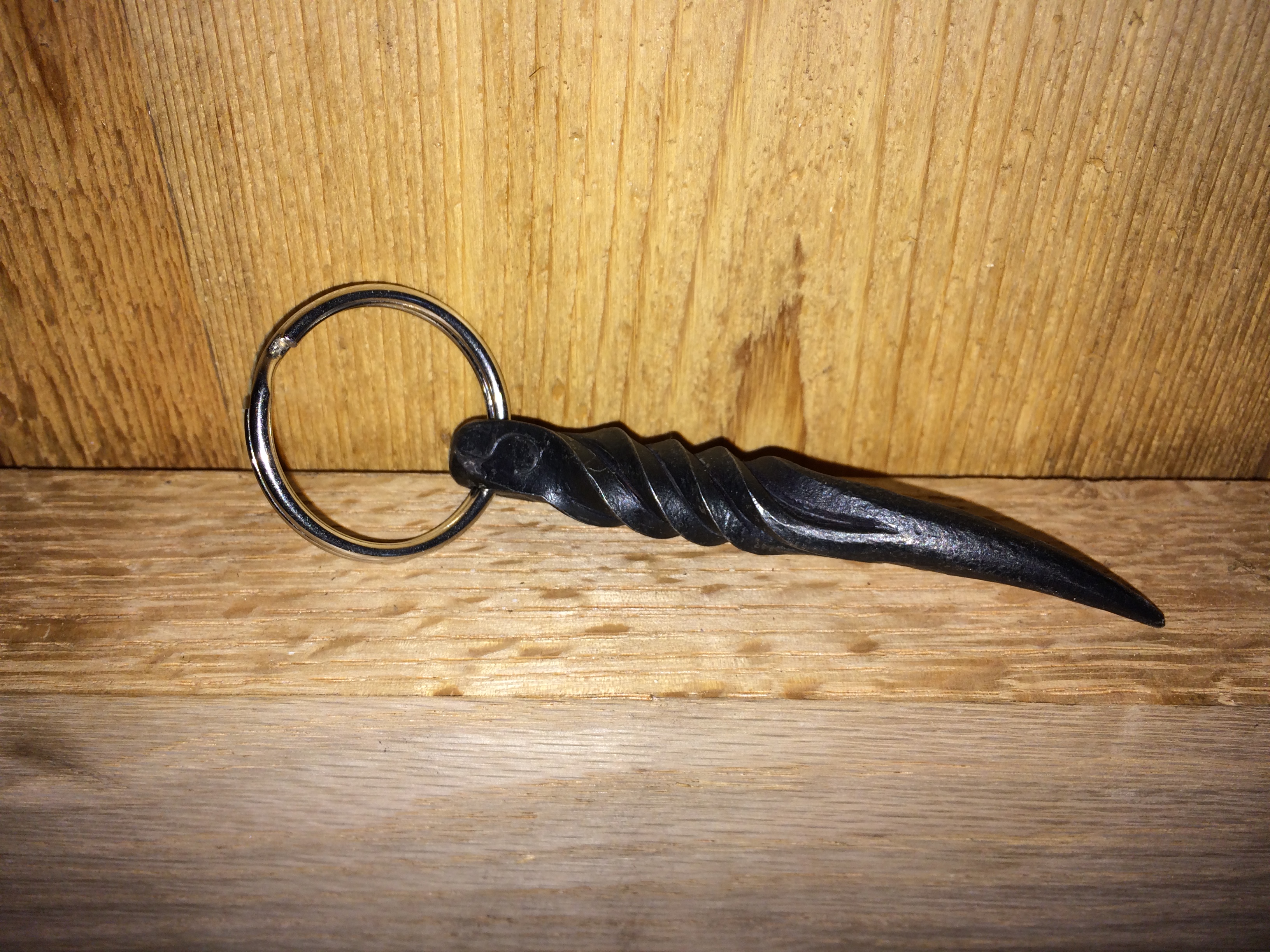 Dragon Tooth Keyring
Fashion

The Forgotten Farmstead Series
The Forgotten Farmstead Series is an ongoing study of the combination of farm machinery with natural forms. The idea is that somewhere in the heart of the Midwest, there was once a farm worked by a couple who met, married, had a family, and grew old together. The old farm, long forgotten, has become abandoned and over-grown but, if you look close, here and there, you will see evidence of the loving lives of the farmer, his wife, and their children in times long past.
Each piece comes with a story of the origin of the item and how nature has used or transformed the object to show the love of the family.
Rose Candleholder
Forgotten Farmstead Series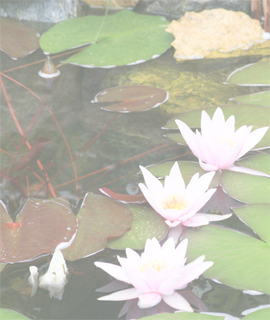 Coming soon...
The Water Lily
Forgotten Farmstead Series